plfc Genealogy
plfc Genealogy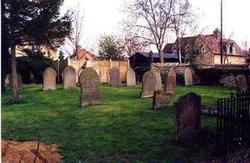 Online headstone library
Prior to the relocation of the graveyard headstones (read below) all details have been mapped, photographed and catalogued. These were previously viewable online through our old website. We're now pleased to announce that these photos and details have once again been made available, with better searching and a fresh look.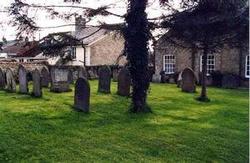 Graveyard project
The last burial here appears to have been that of Rebecca Human which took place in March 1940. Most are much older with the oldest readable headstone bearing the burial date of 1841 (there may be several older on which the dates can no longer be read). The surface level of some older graves has dropped and many of the headstones have subsided leaving them in an unstable, and unsafe, condition. This has meant that it has become increasingly difficult to keep the grass cut short, and the area has become dangerous to children, who through the ongoing work of the church's youth program, frequently pass through the graveyard.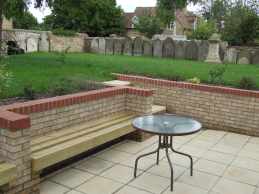 In order to address these problems, and to ensure that the graveyard can be maintained in a fitting way for future generations, the church (after consultation with the Forensic Department of the Home Office) has now relocated all of the headstones to the boundary walls where they have been reset. To minimise any possibility of distress to relatives and to ensure a proper record of the site, the following steps were taken:
Before any work began, we advertised in the local and area newspapers, in the free village magazine and on this website in an attempt to contact the closest surviving relatives of each person buried here - No objections were raised to the proposed work from those we were able to contact.

All of the headstones were photographed in their original site and condition.

A map was produced to show the location and orientation of each stone before moving them.

A written record has been produced and its content made available online.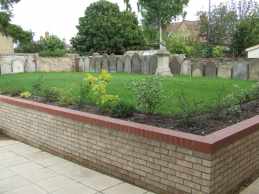 Having moved the headstones, the ground has been levelled and reseeded. A boundary wall has been erected to the church side with planted borders. A new patio area with benches now provides a seating area for visitors and those using the new chapel gardens.
Please note that as a child protection measure, access to the graveyard, has for some time now, been via a locked gate. Please contact us in advance if you require access to the graveyard, although there is often someone in the church building.