Covies
Covies
Introducing plfc Covies - The teenage tribe

Who we are!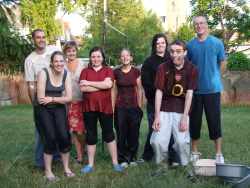 We're a group of guys and girls ranging in age from 12 to a (youthful) 18.
We meet together each week on Sunday mornings and Thursday evenings - on the Sunday mornings we study the Bible together and worship God; on the Thursday evenings we play games or just chill out.
Why not read on and find out a bit more about what we do and, who knows, perhaps you'll think of dropping in and taking a look for yourself.
Oh yeah, and once a year we desert Isleham to camp in a field somewhere - the last couple of years near the village of Sudbourne in Suffolk . Pretty cool: camp fires, sleeping in tents and only the birds (and other Covies) to disturb the peace.
Sunday mornings
Let's face it, there are some pretty massive questions hanging around - "Why am I here?", "What is God like?", "What's life really all about?". On Sundays we get to grip with these by studying the Bible together. And we worship this awesome God who made us and runs the whole cosmos. We also have quizzes just so the leaders can check we're actually awake.
Hoot and Scoot
So you want to get there Sunday morning but...Let's be honest, getting up early at the weekend, only to come out into the cold and wet - who wants it? Well, now you don't need to. Just use the Covie Hoot and Scoot service. Let us know that you want picking up each week, be ready by 9:20am and we'll hoot when we get to you and you scoot out to the car - what could be easier? We'll even give you a wake-up call if you tell us what time you want it; and if necessary we'll return you home after Covies.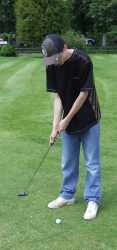 Thursday evenings
So what do we do on Thursdays?
Some weeks we stay at plfc - we've got table tennis, snooker, table football and air hockey, not to mention a tuck shop and table games. Other weeks we go out - bowling, night walks, Covies at war, chip tasting and anything else we can think of.
Covie camp
We've got our own tents, a marquee, and loo tents (complete with loos like you've never seen before). We go for 6 days and rough it - each day is different - beach, boating, pitch and putt, trips out (last year we popped over to the Isle of Wight), and in the evening we have a meeting - worshipping God and studying His word before relaxing around the camp fire.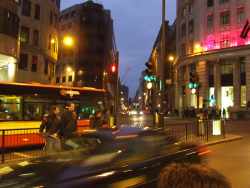 So are you up for it?
Be honest: what have you got to lose? If you have a spare hour on Sunday mornings (9:30 - 10:30), why not come along and meet us. Who knows, you might even find you enjoy discovering who God is and what He put you here on this planet for!
We'd love you see you, we hope you don't miss out!or contact us for more info.