Easter Extravaganza
Celebrating Easter 2019
SORRY BUT DUE TO THE CORONAVIRUS WE HAVE DECIDED NOT TO HOLD THIS EVENT IN 2020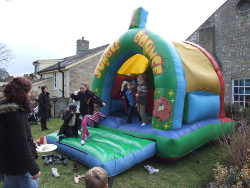 Easter Saturday April 20th 1.00 - 3.00pm Children's Easter Celebration
A fun packed afternoon for all the children!
For the past few years (including 2013, battling the snow) over 50 children plus parents and grandparents participated in our annual, free to everyone, Children's Easter Celebration.
Connect and get a reminder via Facebook
What's happening?
The whole ground floor of the church premises and the outside rear gardens will be in use for a whole variety of activities for children of all ages. Here is just a taste of what we have planned:
Bouncy Castle Time for the children (in supervised groups according to age/size) to get some exercise as they bounce, slide and generally enjoy themselves.
Biscuit Decorating (Supervised!) Biscuit decorating by the kids! Having created their masterpieces they will be able to eat them / take them home.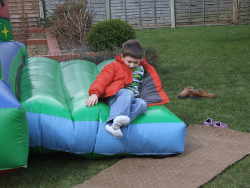 Craft Activities and Card Making Various craft activities as well as designing and making their own card.
Snacks and Drinks We won't expect the kids to starve or die of thirst - snacks and drinks will be provided (plus hot drinks for the adults) - all free of charge.
The Seriously Surprising Story! If you were here last year and enjoyed the video, this is by the same team. A short film sharing the true Bible Easter Story.
Easter Egg hunt The grand finale! In groups by age, the kids get to hunt out the plastic eggs around the outside gardens. Each child gets to keep the found eggs and the edibles inside.
Take home pack As well as the things that the kids have made, they will also take away with them a book as their very own Easter present from Pound Lane Free Church.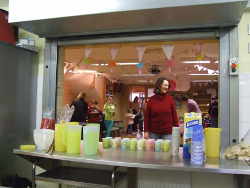 Get ahead of the queue!
Again we are offering online registration which will avoid any queueing at the entrance. The choice is yours - sign-in at the door as previous years or
check-in online.
The small print!
In line with our Child Protection Policy, every child MUST be registered by a parent/carer at reception on arrival, and if possible it would be great if an adult (or more) could stay for the afternoon.
At registration you will be able to opt out of specific activities if you so wish for any reason. We will also want to know of any allergies etc that may be relevant to the planned activities.
Please note that photographs will be taken during the event and may be used in future publicity.
Easter Sunday April 21st 10.30 - 11.30am Easter Day all-age Family Service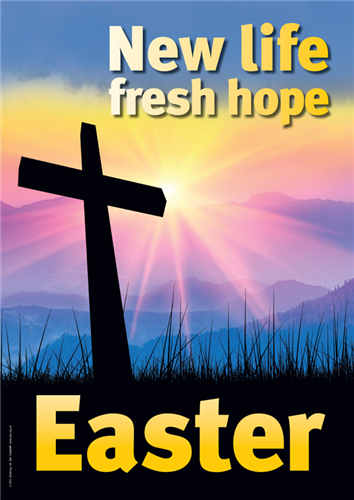 How will you be spending Easter Sunday morning? A lie-in is tempting, gardening might be pressing, but why not instead join us at our all-age Family Service as we join together to celebrate Jesus Christ rising from the dead?
Maybe that means nothing to you, in which case why not come along and find out why that one event in history lies right at the very heart of true Biblical Christianity?
The service will last approx 1 hour. We promise to keep it easy to follow and understand, and it will be followed by refreshments.
We would love to see you there and promise you a very warm welcome!